About Us
Executive Management Team
Our management team is comprised of New Brunswickers and long-time employees. Together, they're working hard to provide the best service to customers.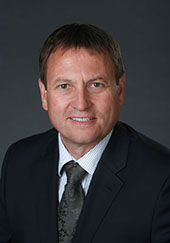 Kevin Wright
Executive Director, NB Energy Marketing
Kevin became the Executive Director of NB Energy Marketing in June 2016. He has been with NB Power since 1987, serving in various roles with increasing responsibility in both the Generation and Energy Marketing divisions. He has worked on several major projects, such as commissioning and operating the Belledune Generating Station, Millbank and Sainte- Rose and was instrumental in developing the New Brunswick Energy Marketing group.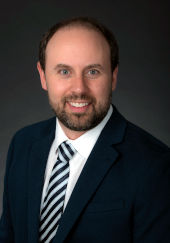 Rob Gillies
Director, Marketing Operations and Origination
Rob was appointed Director, Strategic Origination with NB Energy Marketing in 2019.  He joined NB Power in 2003, performing various roles within Distribution, Transmission, and the Corporate Services Division before joining the NB Energy Marketing team in 2016. Rob holds a Bachelor of Science Degree from the University New Brunswick and is a certified Lean Six Sigma Black Belt.  He currently sits on the Boards of both the Northern Maine Independent System Administrator and Fredericton Sports Investment.